Cincinnati Home Insurance
Having your home insured with
Meridian Insurance
will protect your home in case of loss resulting from theft as well as other events covered under your policy.
Cincinnati Insurance Homeowners Policy
Most homeowners best asset is their home, apartment or condo. Regardless of the kind of house you have, our experienced agents can help you find the best coverage for your home and personal belongings based on your specific circumstances.
Full Service from a Single Cincinnati Insurance Agency
Meridian Insurance provides a full selection of both personal and business insurance options. We take pride in being a one-stop shop for home and small businesses owners needing to protect their families, homes, vehicles, companies and employees. Our products include:
Cincinnati Homeowners Insurance Reviews
Debbie I. said:
I was under the assumption that their rates were the norm. In the process of streamlining my finances while doing research, I realized they weren't competitive. Had they been, there wouldn't have been a need for me to seek other options. Eric, though I haven't met you, you've been utterly professional and a delight to work with! You've helped me and my family and for that, I'm sincerely grateful. Honestly speaking, I'm looking forward to a long and quiet relationship with you and Meridian Insurance. Just remember, if you're ever in Cleveland, my treat for lunch!
James M. said:
I just wanted to say it was a pleasure working with Theodore Sitchanoff on my Safeco Claim. He handled it Professionally and It was a pleasure to work with him. I just wanted to make sure this gets passed up the chain to his management. It's because of him and the service that I was provided that I hope to be a customer for a long time after this. Thanks again,
Read more testimonials here.
---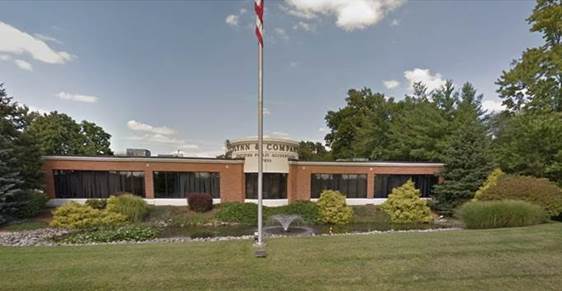 ---
Cincinnati Home Insurance Company
Meridian Insurance, Inc.
7800 East Kemper Road Suite 105 Cincinnati, Ohio 45249
(513) 445-4672
Meridian Insurance, Inc. - Cincinnati Home Insurance - Google Maps
Meridian Insurance, Inc. - Cincinnati Home Insurance - Google Plus